Biography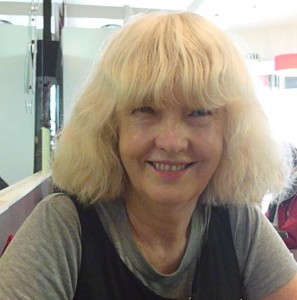 Georgina Murray is associate professor in Humanities at Griffith University in Brisbane, Australia, in the Centre for Work, Organization and Wellbeing. She lectures in political economy. She is the author of many articles and papers as well as Capitalist Networks and Social Power in Australia and New Zealand (Ashgate, 2006), co-author of Women of the Coal Rushes (UNSW Press, 2010), and co-editor of Financial Elites and Transnational Business: Who Rules the World? (Edward Elgar, 2012). Her research has focused on several areas of sociology including networks of power, gender, work and sustainability. Her current projects include an Australia-wide survey on mineworker wellbeing, research on the top one per cent, and a study of finance capital and sustainability.
She has worked as an academic in Australia and internationally (China, South Africa, Norway and New Zealand) for 23 years. Her early research focused on gender and the legal profession, in New Zealand.
Subsequent research has centered on issues of class and networks of power. This makes up the biggest single body of her work and its focus has been on a range of countries including Australia, China, South Africa and New Zealand. Results in this research area have included a number of articles and books, for example, Capitalist Networks and Social Power in Australia and New Zealand. It has also led to her giving guest lectures in universities in Hamburg, Bergen, Melbourne, Auckland and Sydney, as well as helping to organize related conferences in Moscow, Prague, Brisbane and Tokyo. In 2010 she was elected Vice President of the ISA Economic Sociology Group.
The study of class and networks of power led her to the question of what is citizenship? Is citizenship construed differently now to what it was and if yes does this mean that there are different issues of social justice than those focused on in her earlier research? These questions and their tentative answers led to articles in overseas journals and a book Financial Elites and Transnational Business: Who Rules the World? The most recent focus of this writing has become the question of whether there is a new transnational capitalist class [TCC] emerging? And another question leading from this is, if there is such an emerging class, are this TCC using, or capable of using, their power to do anything positive about global warming and environmental sustainability?
Georgina Murray's earlier feminist fueled research on work and gender led to writing and researching women in and around Australian coalmines. Her jointly authored book Women of the Coal Rushes (2010) involved the qualitative interviewing of over a hundred men and women and led to positive book reviews and further research on work for both sexes in the coal mines based Australian Mining and Well Being project (ACES) that started as a successful ARC Linkage Grant. ACES had a questionnaire that was sent to 9,000 Australian miners and their partners to see what was happening to them and their families in the turbulent times of the 2008 financial crisis and immediately after. A longitudinal follow-up is currently underway. This is being done in conjunction with the CFMEU, Professor David Peetz and Dr. Olav Muurlink.
Other writing being done in this area of work comes from a project called Networks and support for delegates being done in conjunction with the ACTU Organising Centre, Ms Jenny Evans, Ms Jane Clarke and Professor David Peetz. Mining Presentations on this have been given at Seminars at AUT Auckland (on Health and Safety issues in Mining) and CRIMT, Alberta.